Innovative Protection
For Your Outboard Motor
Motor Monkey ® Features
The Motor Monkey ® fender was designed to provide protection for an outboard from accidental damage.  Developed and designed in Louisiana, the fender has been handcrafted by industry professionals using high quality, marine friendly materials and is manufactured here in the USA.  Created to wrap around an outboard for the ultimate protection, the interchangeable and adjustable arms also offer a versatile system that can be used in a number of additional applications including use on the side rail (replacing or in addition to traditional buoys) as well as directly attached to a pylon.
Series of durable foam core panels designed to hug and protect your outboard.

3mm Neoprene outer shell for flexibility and durability.

Interchangeable arms to use on your outboard or side rail.

Sleek design shaped for a secure fit.

Available in two standard colors. Additional colors coming soon!

A series of adjustable suction cups and Velcro straps to secure in place.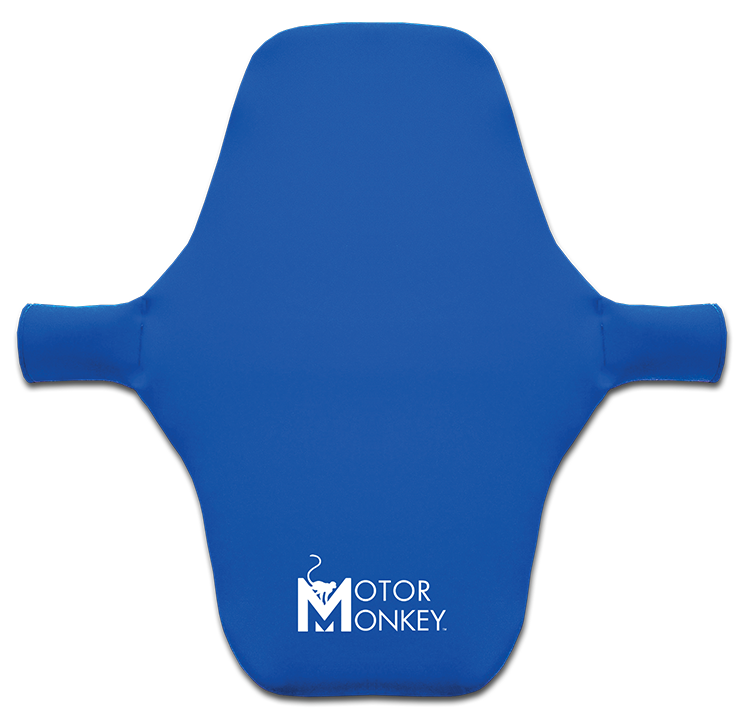 In 2015 Motor Monkey CEO, Kort Wittich, purchased a Sunsation 34 CCX. Accustomed to docking stern to with his other boats, he soon came to realize that protecting his outboards, while making it easy to load and unload his new boat, had a few hurdles to overcome. Traditional fenders and spring line docking was not reliable and both brought their own set of challenges. Spring lines often get untied or loosened at events and buoys had the tendency to roll out of position leaving his boat vulnerable to accidental damage.